BUY REBUST DEDICATED SERVER IN PAKISTAN
USA & UK based Dedicated servers in Pakistan are essential for businesses that need a dedicated environment for their critical applications and software. With a dedicated server, you have complete control over the hardware and software, which allows you to optimize your server for your specific needs. This can lead to improved performance, power, and flexibility for your business.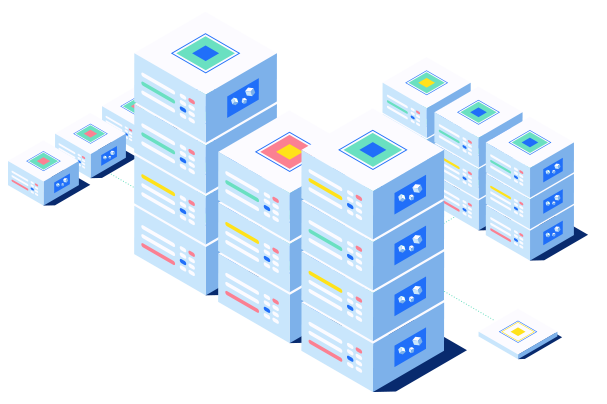 Select your preferred location
Web World Center has over 18 years of server management experience for Windows (Plesk) and Linux (DirectAdmin/cPanel) with businesses in Pakistan and worldwide.
UK & USA Based Dedicated Server In Pakistan
Our budget server range provides an excellent balance of affordability and performance, making it ideal for those transitioning from VPS to dedicated servers. It's also a great choice for startup projects that require more RAM and storage without the high costs associated with traditional cloud servers. Our budget servers feature an Intel® Core processor with 32GB or 64GB of RAM, and offer up to 4TB of SATA storage or 256GB SSD storage, or a combination of both.
Our AMD series dedicated servers are housed in our purpose-built datacenters located in Secaucus, New Jersey. These state-of-the-art facilities provide the ideal environment for your server's performance and reliability. We offer a wide range of hardware options, including SSD storage, hardware RAID configurations, and ample RAM, ensuring you have the flexibility to customize your server according to your specific needs. With these powerful features, dedicated servers deliver exceptional performance and unmatched flexibility.
Dedicated Servers (Storage)
Our high-capacity dedicated servers offer an impressive storage space of up to 120 Terabytes. These servers utilize 10TB SATA drives and are housed in a 12-bay server chassis. The storage configuration can be customized according to your needs, starting with a 6-drive setup and easily upgrading to a 12-drive configuration as required. Please note that this storage option does not include hardware RAID cards to maintain simplicity and cost-effectiveness.
Processor

Intel Core i7-8700

Memory

64 GB

Storage

2 x 6.0 TB HDD

Data Transfer

Unlimited

Gbit Port Speed

1

IPv4 Address

1

Reverse DNS

Yes
Processor

Intel Core i7-8700

Memory

64 GB

Storage

2 x 8.0 TB HDD

Data Transfer

Unlimited

Gbit Port Speed

1

IPv4 Address

1

Reverse DNS

Yes
Processor

Intel Xeon E3-1270V3

Memory

32 GB

Storage

4 x 10.0 TB HDD

Data Transfer

Unlimited

Gbit Port Speed

1

IPv4 Address

1

Reverse DNS

Yes
Dedicated Servers (Managed)
When it comes to achieving class-leading performance, security, and availability, our managed dedicated servers are the perfect solution. With our comprehensive server management, we provide you with everything you need to empower your business and ensure its success.
Managed Dedicated Server In Pakistan With Technical Specs
At Web World Center, we pride ourselves on being one of the top dedicated server providers in Pakistan. Our servers are suitable for a wide range of needs, from simple WordPress blogs to high-traffic mission-critical applications. Whether you choose our Basic, Business, or Email server range, you can expect a set of common features that enhance your hosting experience.
Need Expert Help in Managing Your Server?
At Web World Center, our dedicated team of server administrators is available 24/7 to provide comprehensive support for your servers.
With extensive experience and expertise, our admins are well-equipped to handle any server-related issues or queries you may have. Whether it's troubleshooting, configuration assistance, or proactive monitoring, our team is committed to ensuring the optimal performance and reliability of your servers. You can rely on us to promptly address any concerns and provide timely solutions, allowing you to focus on your core business activities with peace of mind.
highlights of our managed dedicated server service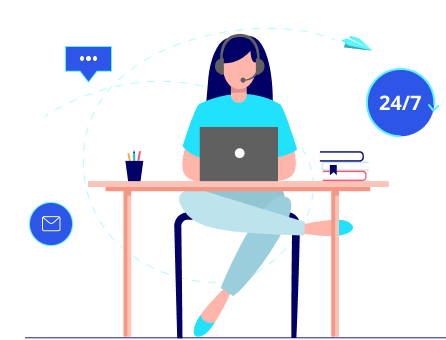 Why Is Web World Center The Best Option For Hosting Dedicated Server In Pakistan
When it comes to providing Pakistani dedicated servers, there is a distinct advantage in choosing Web World Center over XYZ. With Web World Center, you can maximize the potential of your servers in Pakistan. Their affordable server plans come with monitoring and free basic management, including cPanel.
If your goal is to cater to Pakistani customers with low latency, Web World Center offers competitive prices, quick delivery, and excellent support with practical and precise responses. Their comprehensive management ensures smooth and hassle-free operations. Trust Web World Center for reliable and efficient dedicated server hosting in Pakistan.
Frequently Asked Questions