Buy Windows VPS Hosting in Pakistan
Web World Center provide professional Windows VPS hosting in Pakistan powered by lightning-fast NVMe storage, supported by our round-the-clock professional support team, and equipped with the latest Windows Server 2022. Designed for real-world workloads, our hosting plans provide the performance and reliability you need for your projects.
With our Windows VPS hosting, you can experience fast, reliable, and secure hosting that offers excellent value for your money. Our Plesk panel add-on makes it easy to manage your hosting environment. Choose the package that best suits your project needs and get started today. Enjoy the convenience and power of our Windows VPS hosting solution.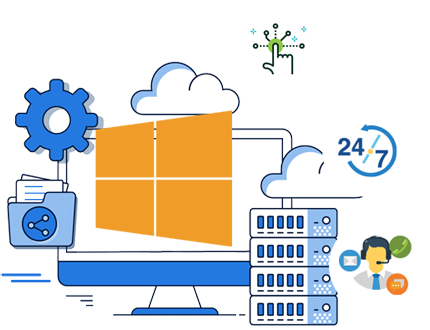 Reliable & fast Windows VPS Hosting In Pakistan
Select your preferred Virtual Private Server
Windows VPS Hosting (Professional)
We have almost 18 years of experience in running VPS Hosting in Pakistan, so we know what type of hardware guarantees long lasting and stable performance. Plus, no compromise in reliability, uptime and security.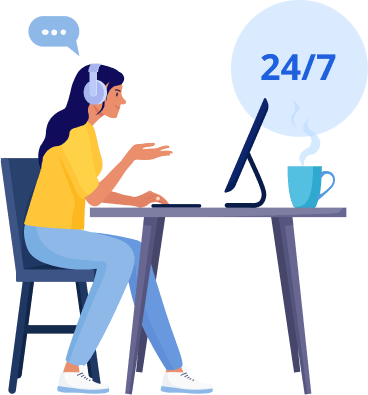 Doesn't matter how complex an issue you have
Our Windows VPS hosting in Pakistan is designed to give you peace of mind so you can focus on your business. Our expert support team is available 24/7 to provide you with fast and responsive assistance, ensuring that your hosting experience is smooth and hassle-free. Say goodbye to automated responses and hello to real human support.
Managed Windows VPS Hosting (Business)
Learn about what makes us the No.1 choice for Managed Windows VPS Hosting. Our VPS Servers, Cloud Servers and Dedicated Servers are powered by the latest Intel & AMD hardware including extremely Super-Fast Gen 4 NVMe SSD Drives with Enterprise Raid protected storage for high performance
Some Good Reasons to Choose
Fully Managed Windows VPS Hosting in Pakistan
Web World Center offers managed support for customers with all our Business VPS plans. Our team is dedicated to assisting you with security patches, diagnosing failed services, and resolving control panel issues. We recommend utilizing popular control panels like cPanel, Plesk, or DirectAdmin to take full advantage of our comprehensive support services. For more information on our managed support, please visit our website.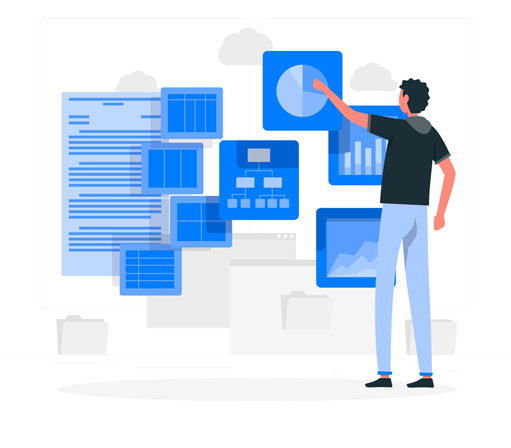 Lighting Fast Loading Speed
Speed is a fundamental and impactful feature that comes with our Cloud VPS hosting package. Enjoy the benefit of a fast-loading website, ensuring that your potential customers are not lost to competitors.
We utilize the KVM, OpenVZ, Virtuozzo, and Hyper-V virtualization platforms, which are highly reputable and known for their top-notch security practices. Our virtual machine containers are securely isolated in a jail environment, ensuring that your workload remains private and inaccessible to other virtual servers on the same node.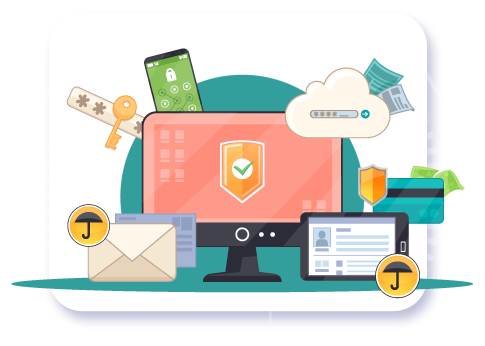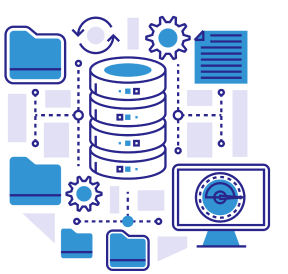 To maximize the value you receive for your investment, we offer the flexibility to choose and customize the resources on our VPS cloud. This includes options such as CPU cores, memory, storage, and transfer. With our pay-as-you-go model, you only need to pay for the specific resources you require, ensuring that you get the most out of every penny you spend.
Best Windows VPS Hosting in Pakistan Bundled with Robust Features
Our best Windows VPS hosting is the ideal choice for those who require a stable and high-performing platform. With its excellent value and feature-rich environment, it provides the perfect solution for resource-intensive websites and applications.

Windows Server 2022
Our servers come pre-installed with the latest version of Windows Server 2022, ensuring it is up to date and ready for immediate use with all necessary patches applied.

Latest Technologies
Our Windows VPS server is equipped with the latest technologies, including IIS, ASP, ASP.NET, PHP, FrontPage Extensions, MySQL, and MS SQL support and monitoring, keeping your websites up to date and performing at their best.

Proactive Monitoring
In the event that our monitoring system detects an issue, our proactive team is ready to respond and resolve the problem swiftly. Our goal is to address and fix any issues before they impact your services, ensuring a seamless experience for you.

Intel Xeon Processors
We exclusively utilize Intel Xeon processors in our VPS hosting to deliver outstanding performance and reliability. With these high-performance processors, we ensure that your server operates seamlessly, without any interruptions or slowdowns.

Lightning-Fast Storage
Our Windows VPS platform is powered by enterprise-class SSD arrays, ensuring lightning-fast data storage and retrieval. With this cutting-edge technology, you can experience exceptional speed and reliability for your storage needs.

Unmetered Bandwidth
At Web World Center, we believe in fostering your growth without imposing artificial bandwidth limits. We maintain a simple Acceptable Use Policy (AUP) that promotes fairness and allows you to scale your operations freely.

Plesk Control Panel
Enhance your Windows VPS hosting experience with the optional addition of a Plesk control panel. Designed for ease of use, Plesk enables efficient management of multiple websites, emails, and databases, providing you with enhanced control over your hosting environment.

Affordable Price
We prioritize both quality and affordability in our Windows VPS hosting solutions, ensuring a higher return on investment. With full administrative access, our hosting is ideal for webmasters who require complete control over their websites while enjoying cost-effective pricing.

Full Administrator Access
Take full control of your hosting operations with our top-notch Windows VPS hosting. With full-root access, you can host multiple websites, install third-party applications, and seamlessly manage your data, giving you the freedom and flexibility you need.
All Windows VPS Hosting Plans Includes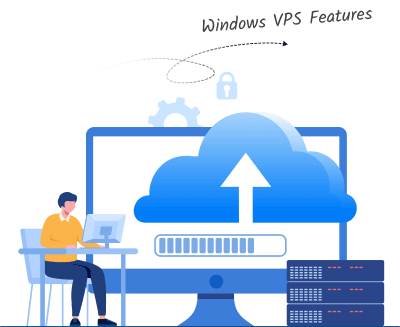 Frequently Asked Questions