Enjoy white label windows reseller hosting powered by Plesk Control Panel. Our windows reseller hosting plans provide everything you need to launch you own range of fully-featured hosting plans.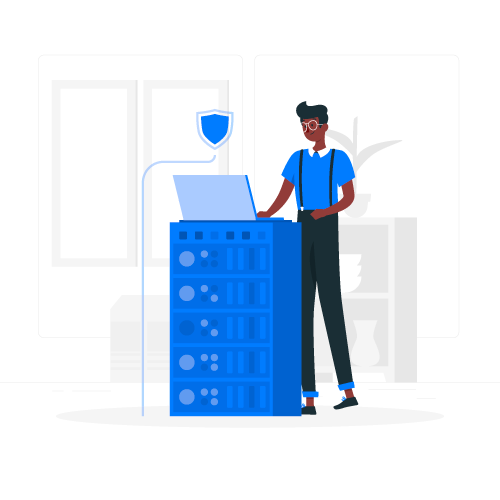 Windows Reseller Hosting Plans
Web World Center delivers pure optimized Windows reseller hosting in Pakistan. This is ideal for agencies and freelancers who want to start their own web hosting business. With flexible options and great value, our reseller hosting provides everything you need to be successful.
Top Features
Plesk
Email
Technical
Storage:

25 GB NVMe

Monthly Transfer:

Unmetered

Host Accounts:

8

Email Accounts:

Unlimited

MSSQL 2022 Databases:

Unlimited

MySQL 8 Databases:

Unlimited

ASP.NET - PHP:

Windows Server 2022:

Dedicated RAM:

2 GB

SSL Certificate:

Unlimited

Weekly Backups:

Free

Crystal Reports:

Free Domain Reseller:

One-click WordPress Installs:

FREE website & domain transfers:

30-day money back guarantee:

Addon/Parked domains:

Unlimited

Access To Raw Log Files:

Web-Based Control Panel:

Plesk web hosting control panel:

Website statistic tools:

One Click WordPress install:

Password protected directories:

Expert management tools, Web Based File Manager, Hotlink Protection:

POP3 email accounts with SMTP:

Webmail access:

Get email on phone/Desktop via POP3 support:

Prevent spam with Spam Filters:

Advanced email tools:

Windows Server 2022 / 2019:

IIS 10.X, IIS 8.X Manager Remote Access Allowed:

Remote Delegation Supported, Web Deploy:

Visual Studio 2019/2017/2015/2013/2012/2010:

Full Trust And Medium Trust Supported:

Switch Between Integrated And Classic Mode:

URL Rewrite Module 2:

Isolated Application Pool:

Run Multiple .NET Versions:

Schedule Tasks / Cron Jobs:

MSSQL 2022, 2019, 2017, 2016, 2014, 2012, 2008:

Unlimited

SQL DBO Rights, Store Procedures:

Full Text Search:

SQL Management Studio Access Allowed:

Contained Database Authentication:

ASP.NET ReportViewer Control:

Remote Connect:

MySQL 8.X, 5.X with phpMyAdmin access:

Unlimited

WordPress Hosting:

Support ASP.NET 4.8, 4.7, 4.6.1, ASP.NET 3.5 SP1 / ASP.NET 2.0:

ASP.NET MVC 5,6 Support:

Cloud Hosting:

Dedicated App Pool:

IIS 10, IIS8 HTTP/3:

PHP 8, Node.js, Laravel:

SQL Server Reporting:

SQL Management Studio Access:

Orchard, DNN, Blogengine Compatible:

SSH Access:

Classic ASP:

Web Services Supported:
Storage:

40 GB NVMe

Monthly Transfer:

Unmetered

Host Accounts:

25

Email Accounts:

Unlimited

MSSQL 2022 Databases:

Unlimited

MySQL 8 Databases:

Unlimited

ASP.NET - PHP:

Windows Server 2022:

Dedicated RAM:

3 GB

SSL Certificate:

Unlimited

Weekly Backups:

Free

Crystal Reports:

Free Domain Reseller:

One-click WordPress Installs:

FREE website & domain transfers:

30-day money back guarantee:

Addon/Parked domains:

Unlimited

Access To Raw Log Files:

Web-Based Control Panel:

Plesk web hosting control panel:

Website statistic tools:

One Click WordPress install:

Password protected directories:

Expert management tools, Web Based File Manager, Hotlink Protection:

POP3 email accounts with SMTP:

Webmail access:

Get email on phone/Desktop via POP3 support:

Prevent spam with Spam Filters:

Advanced email tools:

Windows Server 2022 / 2019:

IIS 10.X, IIS 8.X Manager Remote Access Allowed:

Remote Delegation Supported, Web Deploy:

Visual Studio 2019/2017/2015/2013/2012/2010:

Full Trust And Medium Trust Supported:

Switch Between Integrated And Classic Mode:

URL Rewrite Module 2:

Isolated Application Pool:

Run Multiple .NET Versions:

Schedule Tasks / Cron Jobs:

MSSQL 2022, 2019, 2017, 2016, 2014, 2012, 2008:

Unlimited

SQL DBO Rights, Store Procedures:

Full Text Search:

SQL Management Studio Access Allowed:

Contained Database Authentication:

ASP.NET ReportViewer Control:

Remote Connect:

MySQL 8.X, 5.X with phpMyAdmin access:

Unlimited

WordPress Hosting:

Support ASP.NET 4.8, 4.7, 4.6.1, ASP.NET 3.5 SP1 / ASP.NET 2.0:

ASP.NET MVC 5,6 Support:

Cloud Hosting:

Dedicated App Pool:

IIS 10, IIS8 HTTP/3:

PHP 8, Node.js, Laravel:

SQL Server Reporting:

SQL Management Studio Access:

Orchard, DNN, Blogengine Compatible:

SSH Access:

Classic ASP:

Web Services Supported:
Storage:

65 GB NVMe

Monthly Transfer:

Unmetered

Host Accounts:

150

Email Accounts:

Unlimited

MSSQL 2022 Databases:

Unlimited

MySQL 8 Databases:

Unlimited

ASP.NET - PHP:

Windows Server 2022:

Dedicated RAM:

4 GB

SSL Certificate:

Unlimited

Weekly Backups:

Free

Crystal Reports:

Free Domain Reseller:

One-click WordPress Installs:

FREE website & domain transfers:

30-day money back guarantee:

Addon/Parked domains:

Unlimited

Access To Raw Log Files:

Web-Based Control Panel:

Plesk web hosting control panel:

Website statistic tools:

One Click WordPress install:

Password protected directories:

Expert management tools, Web Based File Manager, Hotlink Protection:

POP3 email accounts with SMTP:

Webmail access:

Get email on phone/Desktop via POP3 support:

Prevent spam with Spam Filters:

Advanced email tools:

Windows Server 2022 / 2019:

IIS 10.X, IIS 8.X Manager Remote Access Allowed:

Remote Delegation Supported, Web Deploy:

Visual Studio 2019/2017/2015/2013/2012/2010:

Full Trust And Medium Trust Supported:

Switch Between Integrated And Classic Mode:

URL Rewrite Module 2:

Isolated Application Pool:

Run Multiple .NET Versions:

Schedule Tasks / Cron Jobs:

MSSQL 2022, 2019, 2017, 2016, 2014, 2012, 2008:

Unlimited

SQL DBO Rights, Store Procedures:

Full Text Search:

SQL Management Studio Access Allowed:

Contained Database Authentication:

ASP.NET ReportViewer Control:

Remote Connect:

MySQL 8.X, 5.X with phpMyAdmin access:

Unlimited

WordPress Hosting:

Support ASP.NET 4.8, 4.7, 4.6.1, ASP.NET 3.5 SP1 / ASP.NET 2.0:

ASP.NET MVC 5,6 Support:

Cloud Hosting:

Dedicated App Pool:

IIS 10, IIS8 HTTP/3:

PHP 8, Node.js, Laravel:

SQL Server Reporting:

SQL Management Studio Access:

Orchard, DNN, Blogengine Compatible:

SSH Access:

Classic ASP:

Web Services Supported:
Storage:

110 GB NVMe

Monthly Transfer:

Unmetered

Host Accounts:

Unlimited

Email Accounts:

Unlimited

MSSQL 2022 Databases:

Unlimited

MySQL 8 Databases:

Unlimited

ASP.NET - PHP:

Windows Server 2022:

Dedicated RAM:

6 GB

SSL Certificate:

Unlimited

Weekly Backups:

Free

Crystal Reports:

Free Domain Reseller:

One-click WordPress Installs:

FREE website & domain transfers:

30-day money back guarantee:

Addon/Parked domains:

Unlimited

Access To Raw Log Files:

Web-Based Control Panel:

Plesk web hosting control panel:

Website statistic tools:

One Click WordPress install:

Password protected directories:

Expert management tools, Web Based File Manager, Hotlink Protection:

POP3 email accounts with SMTP:

Webmail access:

Get email on phone/Desktop via POP3 support:

Prevent spam with Spam Filters:

Advanced email tools:

Windows Server 2022 / 2019:

IIS 10.X, IIS 8.X Manager Remote Access Allowed:

Remote Delegation Supported, Web Deploy:

Visual Studio 2019/2017/2015/2013/2012/2010:

Full Trust And Medium Trust Supported:

Switch Between Integrated And Classic Mode:

URL Rewrite Module 2:

Isolated Application Pool:

Run Multiple .NET Versions:

Schedule Tasks / Cron Jobs:

MSSQL 2022, 2019, 2017, 2016, 2014, 2012, 2008:

Unlimited

SQL DBO Rights, Store Procedures:

Full Text Search:

SQL Management Studio Access Allowed:

Contained Database Authentication:

ASP.NET ReportViewer Control:

Remote Connect:

MySQL 8.X, 5.X with phpMyAdmin access:

Unlimited

WordPress Hosting:

Support ASP.NET 4.8, 4.7, 4.6.1, ASP.NET 3.5 SP1 / ASP.NET 2.0:

ASP.NET MVC 5,6 Support:

Cloud Hosting:

Dedicated App Pool:

IIS 10, IIS8 HTTP/3:

PHP 8, Node.js, Laravel:

SQL Server Reporting:

SQL Management Studio Access:

Orchard, DNN, Blogengine Compatible:

SSH Access:

Classic ASP:

Web Services Supported:
Storage :

Monthly Transfer:

Host Accounts :

Email Accounts:

MSSQL 2022 Databases:

MySQL 8 Databases:

ASP.NET - PHP:

Windows Server 2022:

Dedicated RAM:

SSL Certificate:

Weekly Backups:

Crystal Reports:

Free Domain Reseller:

One-click WordPress Installs:

FREE website & domain transfers:

30-day money back guarantee:

Addon/Parked domains:

Access To Raw Log Files:

Web-Based Control Panel:
Storage :

25 GB NVMe

Monthly Transfer:

Unmetered

Host Accounts :

8

Email Accounts:

Unlimited

MSSQL 2022 Databases:

Unlimited

MySQL 8 Databases:

Unlimited

ASP.NET - PHP:

Windows Server 2022:

Dedicated RAM:

2 GB

SSL Certificate:

Unlimited

Weekly Backups:

Free

Crystal Reports:

Free Domain Reseller:

One-click WordPress Installs:

FREE website & domain transfers:

30-day money back guarantee:

Addon/Parked domains:

Unlimited

Access To Raw Log Files:

Web-Based Control Panel:
Storage :

40 GB NVMe

Monthly Transfer:

Unmetered

Host Accounts :

25

Email Accounts:

Unlimited

MSSQL 2022 Databases:

Unlimited

MySQL 8 Databases:

Unlimited

ASP.NET - PHP:

Windows Server 2022:

Dedicated RAM:

3 GB

SSL Certificate:

Unlimited

Weekly Backups:

Free

Crystal Reports:

Free Domain Reseller:

One-click WordPress Installs:

FREE website & domain transfers:

30-day money back guarantee:

Addon/Parked domains:

Unlimited

Access To Raw Log Files:

Web-Based Control Panel:
Storage :

65 GB NVMe

Monthly Transfer:

Unmetered

Host Accounts :

150

Email Accounts:

Unlimited

MSSQL 2022 Databases:

Unlimited

MySQL 8 Databases:

Unlimited

ASP.NET - PHP:

Windows Server 2022:

Dedicated RAM:

4 GB

SSL Certificate:

Unlimited

Weekly Backups:

Free

Crystal Reports:

Free Domain Reseller:

One-click WordPress Installs:

FREE website & domain transfers:

30-day money back guarantee:

Addon/Parked domains:

Unlimited

Access To Raw Log Files:

Web-Based Control Panel:
Storage :

110 GB NVMe

Monthly Transfer:

Unmetered

Host Accounts :

Unlimited

Email Accounts:

Unlimited

MSSQL 2022 Databases:

Unlimited

MySQL 8 Databases:

Unlimited

ASP.NET - PHP:

Windows Server 2022:

Dedicated RAM:

6 GB

SSL Certificate:

Unlimited

Weekly Backups:

Free

Crystal Reports:

Free Domain Reseller:

One-click WordPress Installs:

FREE website & domain transfers:

30-day money back guarantee:

Addon/Parked domains:

Unlimited

Access To Raw Log Files:

Web-Based Control Panel:
Plesk web hosting control panel:

Website statistic tools:

One Click WordPress install:

Password protected directories:

Expert management tools, Web Based File Manager, Hotlink Protection:
Plesk web hosting control panel:

Website statistic tools:

One Click WordPress install:

Password protected directories:

Expert management tools, Web Based File Manager, Hotlink Protection:
Plesk web hosting control panel:

Website statistic tools:

One Click WordPress install:

Password protected directories:

Expert management tools, Web Based File Manager, Hotlink Protection:
Plesk web hosting control panel:

Website statistic tools:

One Click WordPress install:

Password protected directories:

Expert management tools, Web Based File Manager, Hotlink Protection:
Plesk web hosting control panel:

Website statistic tools:

One Click WordPress install:

Password protected directories:

Expert management tools, Web Based File Manager, Hotlink Protection:
POP3 email accounts with SMTP:

Webmail access:

Get email on phone/Desktop via POP3 support:

Prevent spam with Spam Filters:

Advanced email tools:
POP3 email accounts with SMTP:

Webmail access:

Get email on phone/Desktop via POP3 support:

Prevent spam with Spam Filters:

Advanced email tools:
POP3 email accounts with SMTP:

Webmail access:

Get email on phone/Desktop via POP3 support:

Prevent spam with Spam Filters:

Advanced email tools:
POP3 email accounts with SMTP:

Webmail access:

Get email on phone/Desktop via POP3 support:

Prevent spam with Spam Filters:

Advanced email tools:
POP3 email accounts with SMTP:

Webmail access:

Get email on phone/Desktop via POP3 support:

Prevent spam with Spam Filters:

Advanced email tools:
Windows Server 2022 / 2019:

IIS 10.X, IIS 8.X Manager Remote Access Allowed:

Remote Delegation Supported, Web Deploy:

Visual Studio 2019/2017/2015/2013/2012/2010:

Full Trust And Medium Trust Supported:

Switch Between Integrated And Classic Mode:

URL Rewrite Module 2:

Isolated Application Pool:

Run Multiple .NET Versions:

Schedule Tasks / Cron Jobs:

MSSQL 2022, 2019, 2017, 2016, 2014, 2012, 2008:

SQL DBO Rights, Store Procedures:

Full Text Search:

SQL Management Studio Access Allowed:

Contained Database Authentication:

ASP.NET ReportViewer Control:

Remote Connect:

MySQL 8.X, 5.X with phpMyAdmin access:

WordPress Hosting:

Support ASP.NET 4.8, 4.7, 4.6.1, ASP.NET 3.5 SP1 / ASP.NET 2.0:

ASP.NET MVC 5,6 Support:

Cloud Hosting:

Dedicated App Pool:

IIS 10, IIS8 HTTP/3:

PHP 8, Node.js, Laravel:

SQL Server Reporting:

SQL Management Studio Access:

Orchard, DNN, Blogengine Compatible:

SSH Access:

Classic ASP:

Web Services Supported:
Windows Server 2022 / 2019:

IIS 10.X, IIS 8.X Manager Remote Access Allowed:

Remote Delegation Supported, Web Deploy:

Visual Studio 2019/2017/2015/2013/2012/2010:

Full Trust And Medium Trust Supported:

Switch Between Integrated And Classic Mode:

URL Rewrite Module 2:

Isolated Application Pool:

Run Multiple .NET Versions:

Schedule Tasks / Cron Jobs:

MSSQL 2022, 2019, 2017, 2016, 2014, 2012, 2008:

Unlimited

SQL DBO Rights, Store Procedures:

Full Text Search:

SQL Management Studio Access Allowed:

Contained Database Authentication:

ASP.NET ReportViewer Control:

Remote Connect:

MySQL 8.X, 5.X with phpMyAdmin access:

Unlimited

WordPress Hosting:

Support ASP.NET 4.8, 4.7, 4.6.1, ASP.NET 3.5 SP1 / ASP.NET 2.0:

ASP.NET MVC 5,6 Support:

Cloud Hosting:

Dedicated App Pool:

IIS 10, IIS8 HTTP/3:

PHP 8, Node.js, Laravel:

SQL Server Reporting:

SQL Management Studio Access:

Orchard, DNN, Blogengine Compatible:

SSH Access:

Classic ASP:

Web Services Supported:
Windows Server 2022 / 2019:

IIS 10.X, IIS 8.X Manager Remote Access Allowed:

Remote Delegation Supported, Web Deploy:

Visual Studio 2019/2017/2015/2013/2012/2010:

Full Trust And Medium Trust Supported:

Switch Between Integrated And Classic Mode:

URL Rewrite Module 2:

Isolated Application Pool:

Run Multiple .NET Versions:

Schedule Tasks / Cron Jobs:

MSSQL 2022, 2019, 2017, 2016, 2014, 2012, 2008:

Unlimited

SQL DBO Rights, Store Procedures:

Full Text Search:

SQL Management Studio Access Allowed:

Contained Database Authentication:

ASP.NET ReportViewer Control:

Remote Connect:

MySQL 8.X, 5.X with phpMyAdmin access:

Unlimited

WordPress Hosting:

Support ASP.NET 4.8, 4.7, 4.6.1, ASP.NET 3.5 SP1 / ASP.NET 2.0:

ASP.NET MVC 5,6 Support:

Cloud Hosting:

Dedicated App Pool:

IIS 10, IIS8 HTTP/3:

PHP 8, Node.js, Laravel:

SQL Server Reporting:

SQL Management Studio Access:

Orchard, DNN, Blogengine Compatible:

SSH Access:

Classic ASP:

Web Services Supported:
Windows Server 2022 / 2019:

IIS 10.X, IIS 8.X Manager Remote Access Allowed:

Remote Delegation Supported, Web Deploy:

Visual Studio 2019/2017/2015/2013/2012/2010:

Full Trust And Medium Trust Supported:

Switch Between Integrated And Classic Mode:

URL Rewrite Module 2:

Isolated Application Pool:

Run Multiple .NET Versions:

Schedule Tasks / Cron Jobs:

MSSQL 2022, 2019, 2017, 2016, 2014, 2012, 2008:

Unlimited

SQL DBO Rights, Store Procedures:

Full Text Search:

SQL Management Studio Access Allowed:

Contained Database Authentication:

ASP.NET ReportViewer Control:

Remote Connect:

MySQL 8.X, 5.X with phpMyAdmin access:

Unlimited

WordPress Hosting:

Support ASP.NET 4.8, 4.7, 4.6.1, ASP.NET 3.5 SP1 / ASP.NET 2.0:

ASP.NET MVC 5,6 Support:

Cloud Hosting:

Dedicated App Pool:

IIS 10, IIS8 HTTP/3:

PHP 8, Node.js, Laravel:

SQL Server Reporting:

SQL Management Studio Access:

Orchard, DNN, Blogengine Compatible:

SSH Access:

Classic ASP:

Web Services Supported:
Windows Server 2022 / 2019:

IIS 10.X, IIS 8.X Manager Remote Access Allowed:

Remote Delegation Supported, Web Deploy:

Visual Studio 2019/2017/2015/2013/2012/2010:

Full Trust And Medium Trust Supported:

Switch Between Integrated And Classic Mode:

URL Rewrite Module 2:

Isolated Application Pool:

Run Multiple .NET Versions:

Schedule Tasks / Cron Jobs:

MSSQL 2022, 2019, 2017, 2016, 2014, 2012, 2008:

Unlimited

SQL DBO Rights, Store Procedures:

Full Text Search:

SQL Management Studio Access Allowed:

Contained Database Authentication:

ASP.NET ReportViewer Control:

Remote Connect:

MySQL 8.X, 5.X with phpMyAdmin access:

Unlimited

WordPress Hosting:

Support ASP.NET 4.8, 4.7, 4.6.1, ASP.NET 3.5 SP1 / ASP.NET 2.0:

ASP.NET MVC 5,6 Support:

Cloud Hosting:

Dedicated App Pool:

IIS 10, IIS8 HTTP/3:

PHP 8, Node.js, Laravel:

SQL Server Reporting:

SQL Management Studio Access:

Orchard, DNN, Blogengine Compatible:

SSH Access:

Classic ASP:

Web Services Supported: